As you can tell now that we've problem solved the VPN issue and have reliable access to social media and our blog – we have a back log to post!  Dee and I are back state-side now and Nate will remain in China until the end of March to help the girls with breeding season.  Before we left we were all lucky enough to be invited to a formal Chinese dinner party by our good friends from Mr. Cheng's Spicy Noodle Shop and give the interns yet another truly Chinese cultural experience.  Read about what Nicki had to say on the experience:
"We've officially been in China three weeks! I feel more at home in Ya'an every day as we discover yummy new foods, walk around the city, and I get to know my awesome fellow interns better. This past Friday, we experienced our first formal Chinese dinner by invitation of Mr. Cheng, our favorite local noodle shop owner and good friend of Meg and Nate.
We met up with Mr. Cheng and a few friends of his, along with their families, at a nice restaurant about a 15 minute walk from our apartment.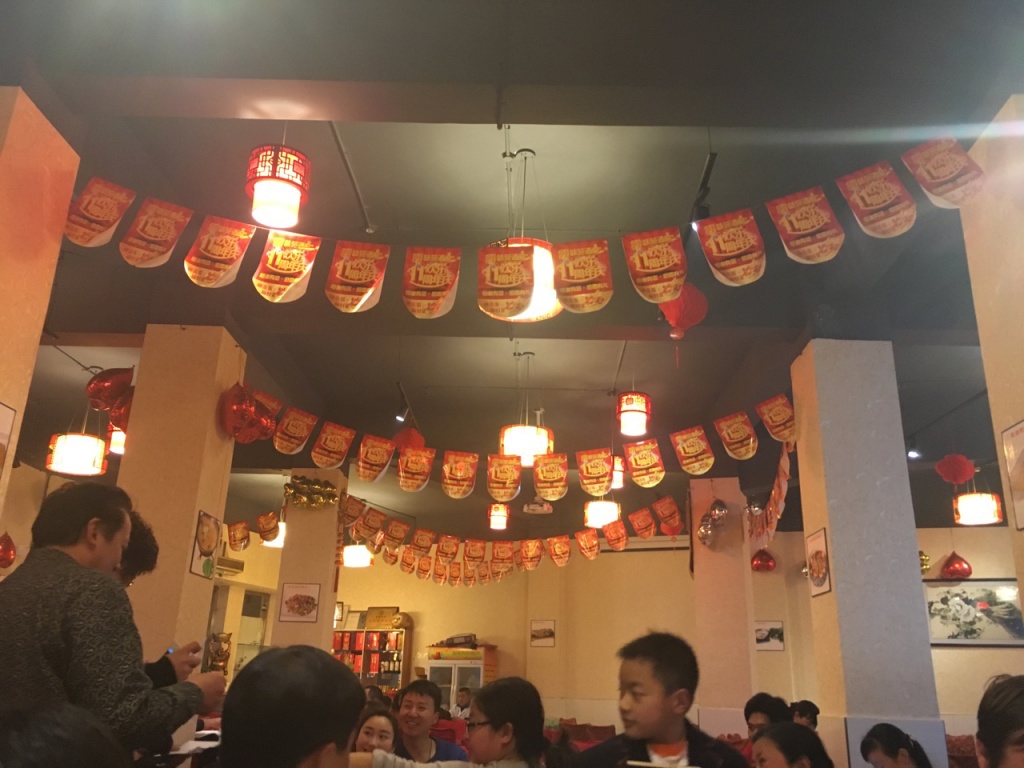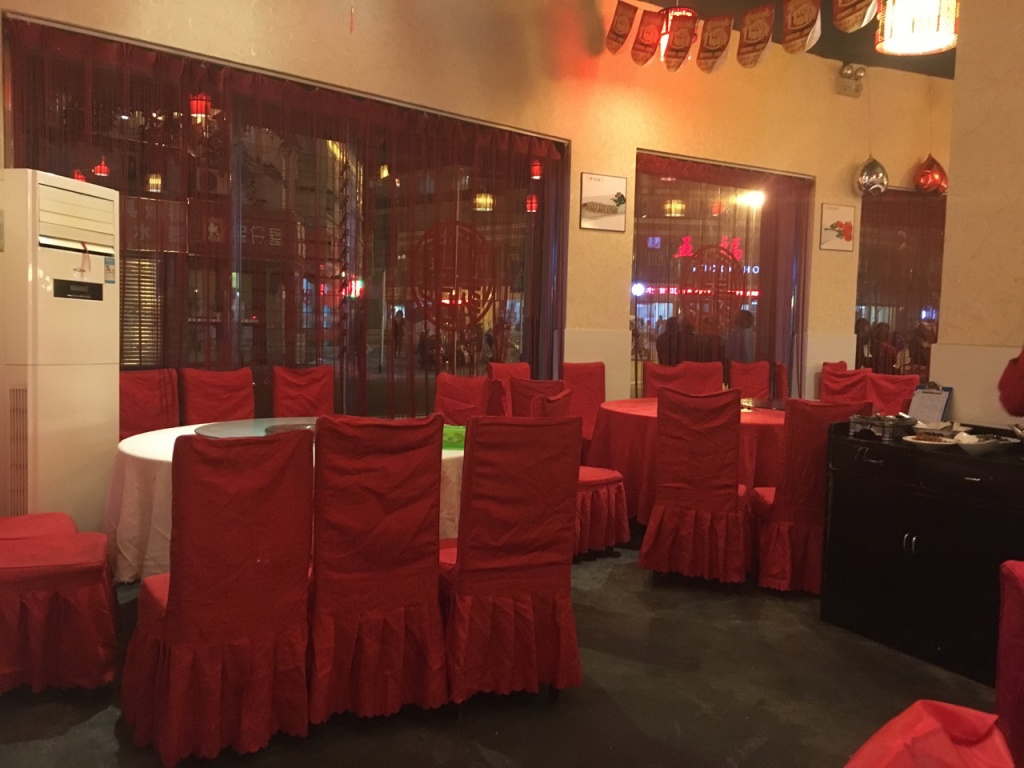 The first course was already on the table when we arrived and consisted of cold dishes plus a hot pot in the center.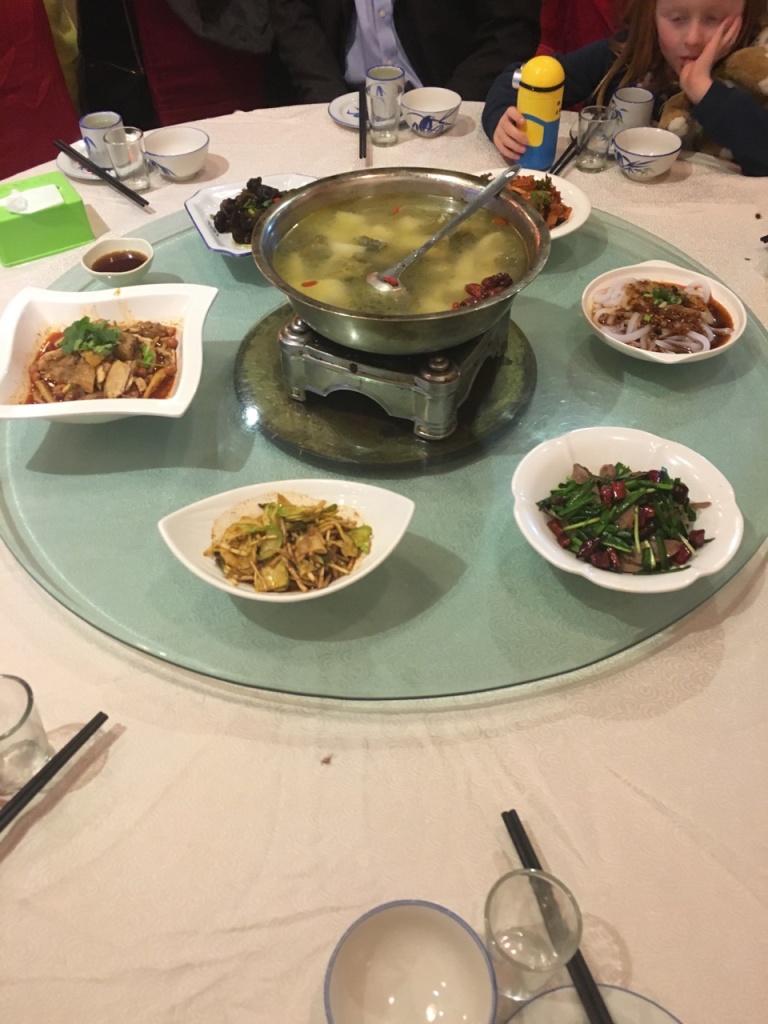 But before we knew it, they had stacked up more dishes than we could keep up with, including duck, fish, pork, noodles, moshi, sweet rice, potatoes, and several things I have no idea what to call.
You can't have a formal Chinese dinner without baijiu. What is baijiu you ask? Baijiu (pronounced bye-joe) is the Chinese liquor of choice and the initiation into getting in good with sassy old Chinese men such as Mr. Cheng. Unfortunately, it is ~110 proof and tastes like slightly fruity rubbing alcohol. They serve the baijiu by the glass-full and cheers you about every 5 minutes so you better have come with your party pants on! Just kidding, we girls didn't have to drink too much, but Mr. Cheng and the other men have clearly been around the block.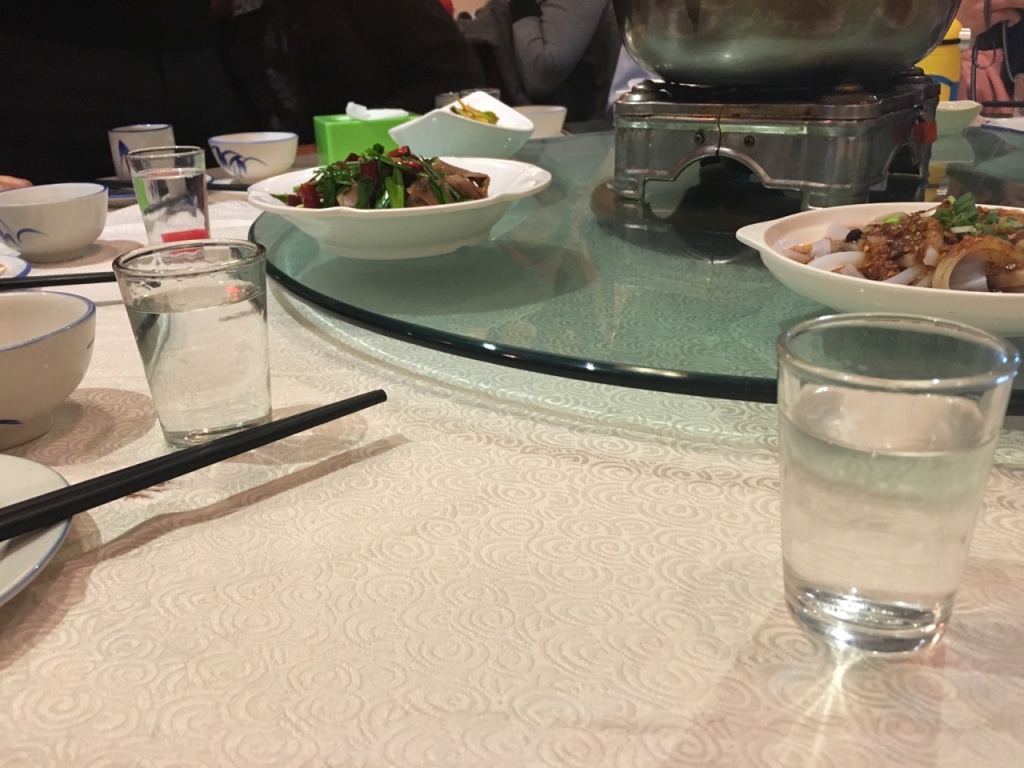 It is a custom during these formal dinners that you individually cheers your hosts one at a time at various points in the night. You should hold your glass lower than theirs in respect. "Cheers" is used when taking a small sip whereas "Gan Bei" (literally to 'dry your cup') is used when you empty your glass. We're learning more about Chinese traditions every day!
Overall us girls had a great time and were thoroughly entertained by Mr. Cheng and gang's shenanigans.
Cheers for now!"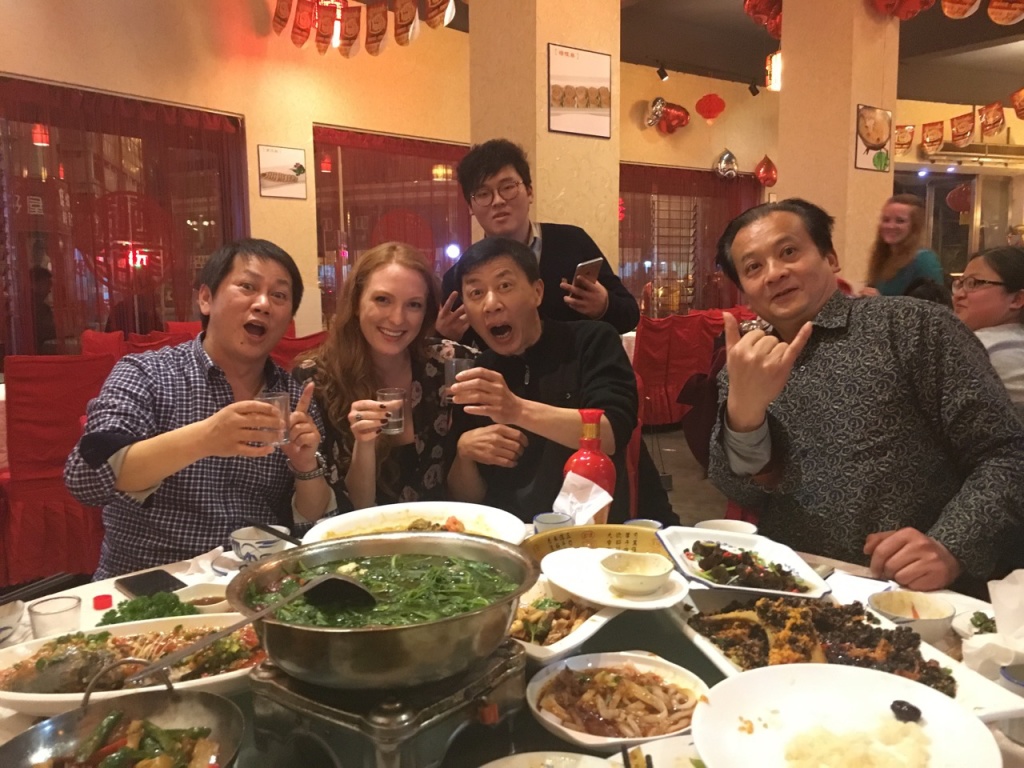 P.S. I (Meg) constantly crave spicy beef noodle soup and am looking for a great recipe if anyone wants to post one that is truly authentic!  Currently I use Yi Reservation's recipe but it's not exactly similar to the ones I find in Ya'an so suggestions on alternate recipes are greatly appreciated!